Urban Smartphone Photography Workshop: Central London
August 28, 2022
@
10:00 am
–
5:00 pm
An immersive, intimate, and inspirational smartphone street photography workshop with award-winning urban photographer Richard Morgan.
Not using your smartphone camera to its full potential? This workshop is for you. Going deep into the vibrant streets of central London, you will learn how to harness the photographic power of your smartphone to make excellent street photographs, allowing you to become an effective street photographer as you move across the city with your phone.
Max no. of participants: 8
This is an immersive, intimate, and inspirational workshop led by the award-winning urban photographer, Richard Morgan. By the end of the day you will be a significantly better photographer with your smartphone, having learned not only how to use it more effectively to give you the shots you want, but how to express yourself, your voice and your style through the photographs you take.
You will discover some essential skills and approaches that will take you outside your comfort zone and allow you to see the world in new and exciting ways. You will learn to notice the photographic potential in everyday street scenes happening around you, how to frame life on the streets in ways that produce compelling and stylish photographic compositions, and how to be there when the decisive moment happens, and of course, how to capture it.
This specialised training will give you the confidence to continue shooting on the street long after the workshop has ended, turning any fear connected to street photography into playful, fun, and creative excitement.
Workshop Schedule
The workshop runs from 10am – 5pm, with a 30-minute lunch break.
What to Expect?
You will be sent an email in advance of the workshop with details of our meeting location, start and finish times, a reminder of what you'll need, and an outline of the workshop day.
Introductory Skill Session
The day starts in a quiet café with an in-depth skill-session tutorial, exploring:
What is Street Photography and why do we fall in love with it?
How we can use our smartphones to make amazing street photography
Techniques to become 'invisible' and make candid photographs of people in public
Various ways to interact with and photograph strangers on the streets
How to compose everyday street scenes and moments to make compelling street photographs
Morning Shoot
Heading out to the streets, we will put into practice some essential methods and approaches to making great street photographs, working on various techniques both as a group and individually.
Lunch (30 minutes)
Afternoon Shoot
We head back out to the streets, work on building our photographic compositions and step further out of our comfort zones as we strive to get closer to the action.
Image Review & De-brief
The day ends in a cosy pub with a constructive image-review session and a de-brief of the day's experiences.
Post Workshop
You will be sent a 'development letter' with information and advice about how to continue your journey through street photography, plus plenty of encouragement to do so!
What you will learn
Capture the decisive moment and make compelling compositions
Harness the power of light in your photographs
Maximise the photographic potential of your smartphone
Find out which techniques and approaches work for you and your style
Overcome the fear of photographing in public
Get familiar with the work of great street photographers, past and present
Tell stories through your photography
Develop the all-round skills and confidence to express yourself through your photographs
What you will need
Fully charged smartphone with in-built camera
Selfie stick (optional)
Weather-appropriate clothing and comfortable shoes (we will be walking a lot!)
Prepare to travel light
An open mind and an open heart
About your workshop mentor:
Richard Morgan is a multi-award-winning photographer who has taught hundreds of professional street and reportage photography workshops for University College London, City Academy, and on his own private courses. His work has been commissioned and published by The Independent, The Guardian, The Telegraph, TimeOut, BBC Online, and the Daily Mail.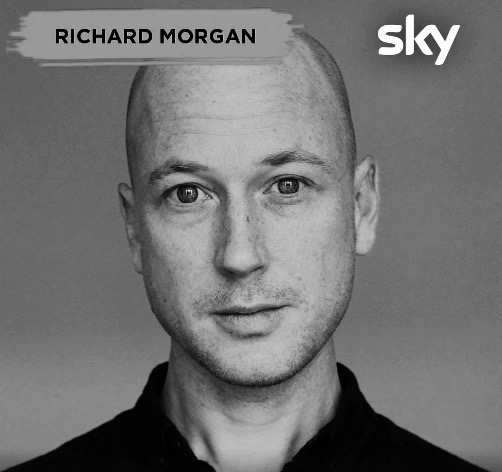 FAQs